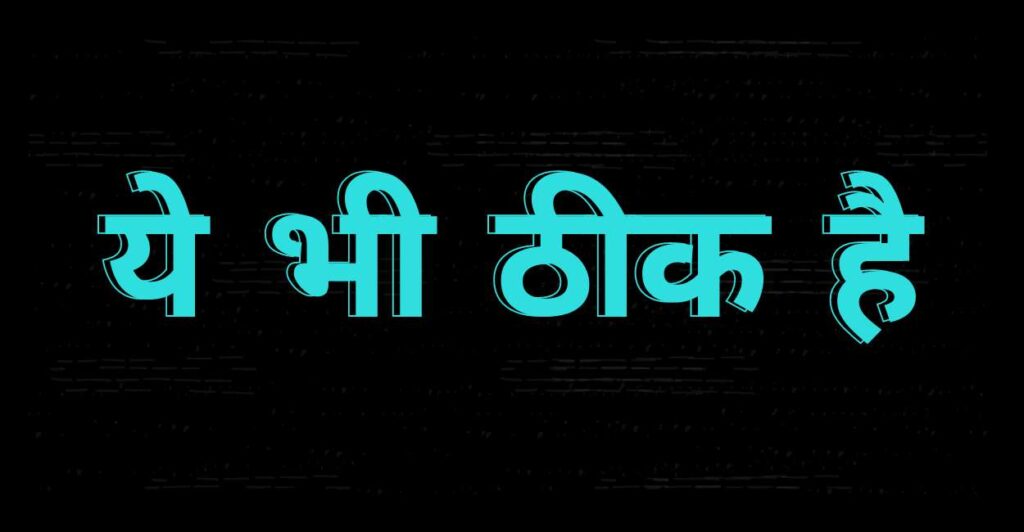 Yes Yes! You guessed it correct. This most certainly is the catchphrase from the 2nd edition of that well-known web series, 'Mirzapur', #IYKYK.
Even if you haven't watched the series yet, our cheeky reply would still be Yeh Bhi Theek Hai!
We are a bunch of Jolly enthusiasts who catch the whiff of anything that is trending in the vicinity. You may consider us as your SuperChilled Buddies who deliver New, Fresh n Crisp thought-full cookies, which you can enjoy with your favorite brew.
We agree that our genius brains behind the screens, with big, round glasses on noses cannot save the world through uncertainties. However, we can surely promise to keep you informed and entertained enough so that you manage any worry and uncertainty with the words Yeh Bhi Theek Hai!
Whether you are into Sports, Art, Science, or Culture, we have our thoughts about everything from Pop News of Sports n Culture to Entertainment of Politics. Of course, We are open to suggestions from you, we aren't SuperHumans you see.